Call Of Duty: Warzone Got A New Powerful Nerf Mg 82 Lmg And Gamers Are Going Gaga
Call of Duty: Warzone season 4 which gets a nerf as an MG 82 LMG. Raven Software recently launched or share about this nerf. Which have mighty power, and the fastest firing rate of any LMG. You can get so easily just you play on a regular basis or increase your performance. Season 4 has so many new items which you can unlock and get more things. Further, the MG 82 is also available in floor loot, so players have been picking it up and testing it out since the start of Season 4.
The development studio took to its official Twitter account to reveal to the community that the new Season 4 LMG was a tad too powerful and that they would be taking a look and making adjustments to it. You can find Raven's official announcement. Raven Software explains all about this LMG as they shared the LMG is too strong and that should be adjusted shortly. So basically this is a kind of gun which has great potential and who have this gun will very powerful. The MG 82 not only has a blistering firing rate — but it also has practically nonexistent recoil and enough bullet velocity to disintegrate enemies from absurd distances.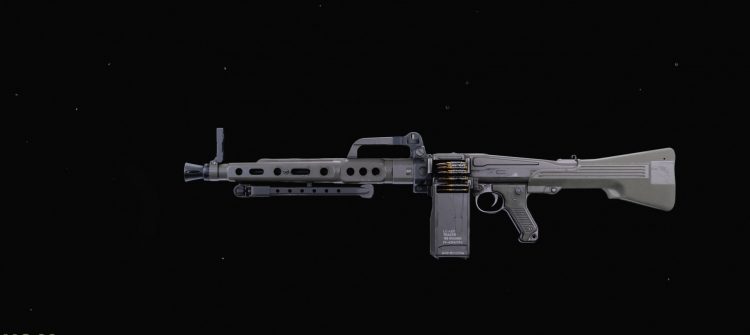 Just like we already know and in fact, it has already proven it is overpowered and also dominating force. We have already seen that all the season coming with a new weapon and this season they have  MG 82 LMG for players to use in their battles. It has also many qualities like The MG 82 is a full-auto light machine gun with the "highest fire rate in class with improved aiming speed" that offers "moderate recoil and damage with increased ammo capacity."
The MG 82 (BOCW) made one too many trips to the Pack-a-Punch machine before deploying to Verdansk.

Element 115 is off limits in #Warzone so we will be making an adjustment to this Weapon soon. ☢️

— Raven Software (@RavenSoftware) June 18, 2021
The MG 82 is unlocked at tier 15 of the battle pass you just need to level up and you can get. You can also use saved-up CoD Points to buy battle pass tiers to reach the levels needed or buy the battle pass bundle that skips the first 25 tiers of the pass. But if you just play the game consistently, you'll get the weapons eventually. First off, you should use the Agency Suppressor Muzzle on your MG 82. Ultimately, you need sound suppression to hide your shots from the mini-map. At the same time, you will experience better vertical and horizontal recoil control. To further improve your accuracy and recoil, use the Field Agent Grip as the Underbarrel option.
Another major accessory you should use on your new MG 82 light machine gun is the Serpent Wrap. It will enhance your plan down sight time, enabling you to lock onto your enemies much quicker. In terms of Optic, the Axial Arm is a powerful contender. It will furnish you with sufficient zoom to make the gun viable at average and long ranges. Now you have great power to kill your enemies because you have a powerful weapon. That also enhances your interest for the game and you play over and over. Others were happy to see that Raven Software was already working on a Warzone MG 82 nerf to make the LMG fairer than what it currently is in the first-person shooter.