There are a set of sneakers which are set to come out very soon. It is called the Off-White x Jordan series. It is a collaboration between Nike and Virgil Abloh. What are some of the features? When is the release going to come out? What is the price? Keep reading to find out more. You probably will continue reading, but it has become a habit to say it by now.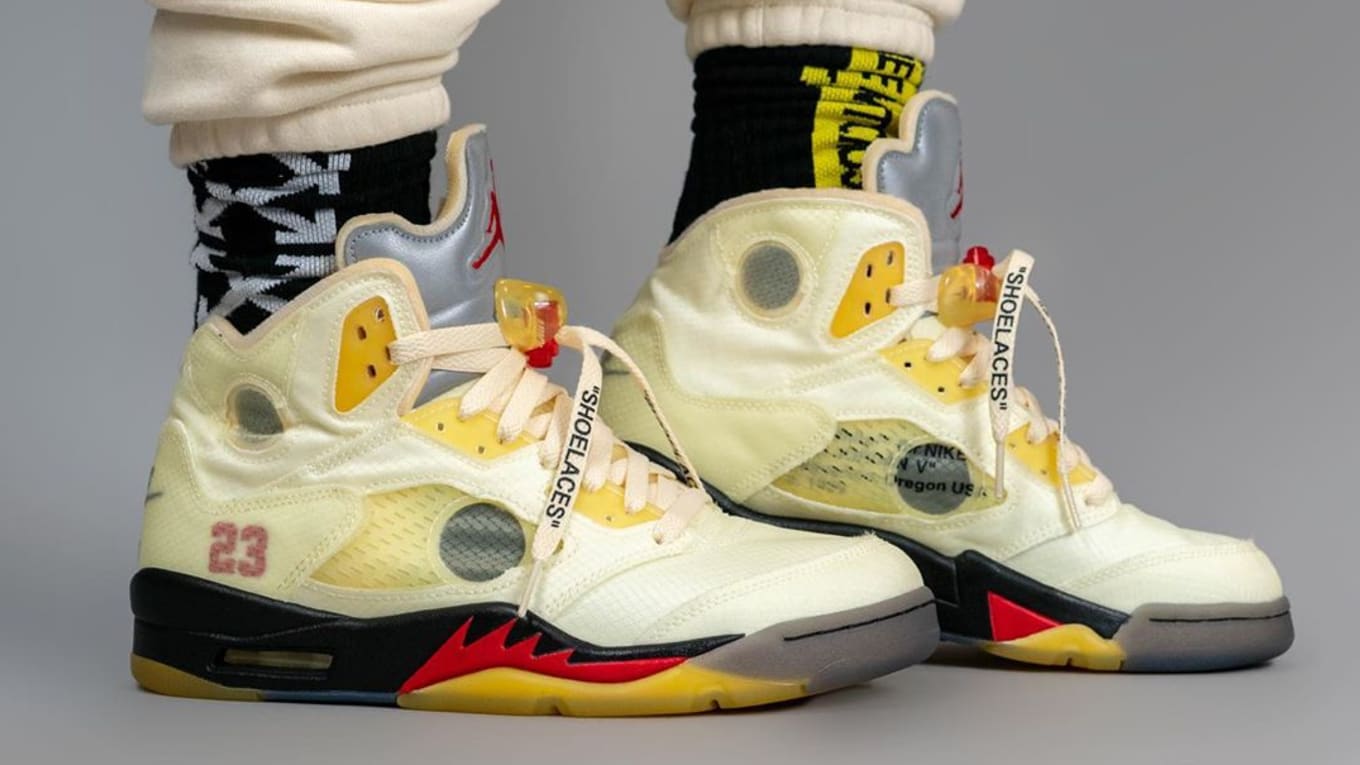 Release Date: The Off-White x Air Jordan 5 "Sail."
The date hasn't been published. The producers have assumed it to come on 24th October(hopefully 2020). Yay! One day before my mom's birthday, so I am super excited. However, I won't buy them, but I just thought of saying it. Since it is one day before my mom's birthday, it should be a good sign and come out on time or earlier. Who knows?
Features: The Off-White x Air Jordan 5 "Sail."
The design is beautiful(maybe, maybe not, you never know what some of my intentions are). Some of the features include it being off white as the background(you could have guessed it from the name) along with some orange, red and black colour. The most notable tweaks are the heel and tongue, making it alike. So a customization option is also provided along with it. For the people who like to do DIY, that option is there. There are some semi-translucent circles in the quarter.
Price: The Off-White x Air Jordan 5 "Sail."
The price is $225 for these shoes. Yes, it is that expensive. If you come to Dubai, it will be much less. If you convert $225 to dirhams, it is around a 1000 dirhams. However, in Dubai, the most expensive shoes are for 500 dirhams, and shoes, it is expected to be that much. But this is Nike, so what can you expect? Is it worth it? Not really. Should you buy it? No. A complete waste of money. You'd instead come to Dubai and buy them. You could buy many many shoes for this price. The author of this article or I am not kidding at all.
That's it for today! Have a great day! Was it interesting? Let me know.